Bakkastova
Um tú hevur ætlan um at brúka eitt sindur av tí uppá at ferðast í Suðuroy er møguleiki at gista í Bakkastovu.
Eisini um tú bert vil njóta eitt vikuskifti í suðuroynni
Bakkastova liggur mitt á Tvøroyri. Her er stutt til haldils og aðrar hentleikar, sum býurin hevur at bjóða. Bussurin steðgar eisini beint uttanfyr húsini.
Møguleiki er at parkera vestanfyri húsini, har eitt parkeringspláss er.


Om du har planer om at bruge lidt tid på at rejse rundt på Suderø på Færøerne, er der nu mulighed for at bo i huset Bakkastova. Også, om I kun vil nyde en weekend på Suderø.
Bakkastova ligger centralt placeret i byen Tvøroyri. Butikker og andre faciliteter, som byen har at byde på, ligger i gåafstand fra huset. Bussen fra SSL, standser næsten lige udenfor døren. Udsynet over fjorden er særdeles fascinerende.
Mulighed for at parkere er lige ved siden af huset.
If you are planning to spend some time travelling around Suderø in the Faroe Islands, it is now possible to stay in the house Bakkastova. Also, if you only want to enjoy a weekend on Suderø.
Bakkastova is centrally located in the town of Tvøroyri. Shops and other amenities that the city has to offer are within walking distance of the house. The bus from SSL stops almost right outside the door.
Possibility to park is right next to the house.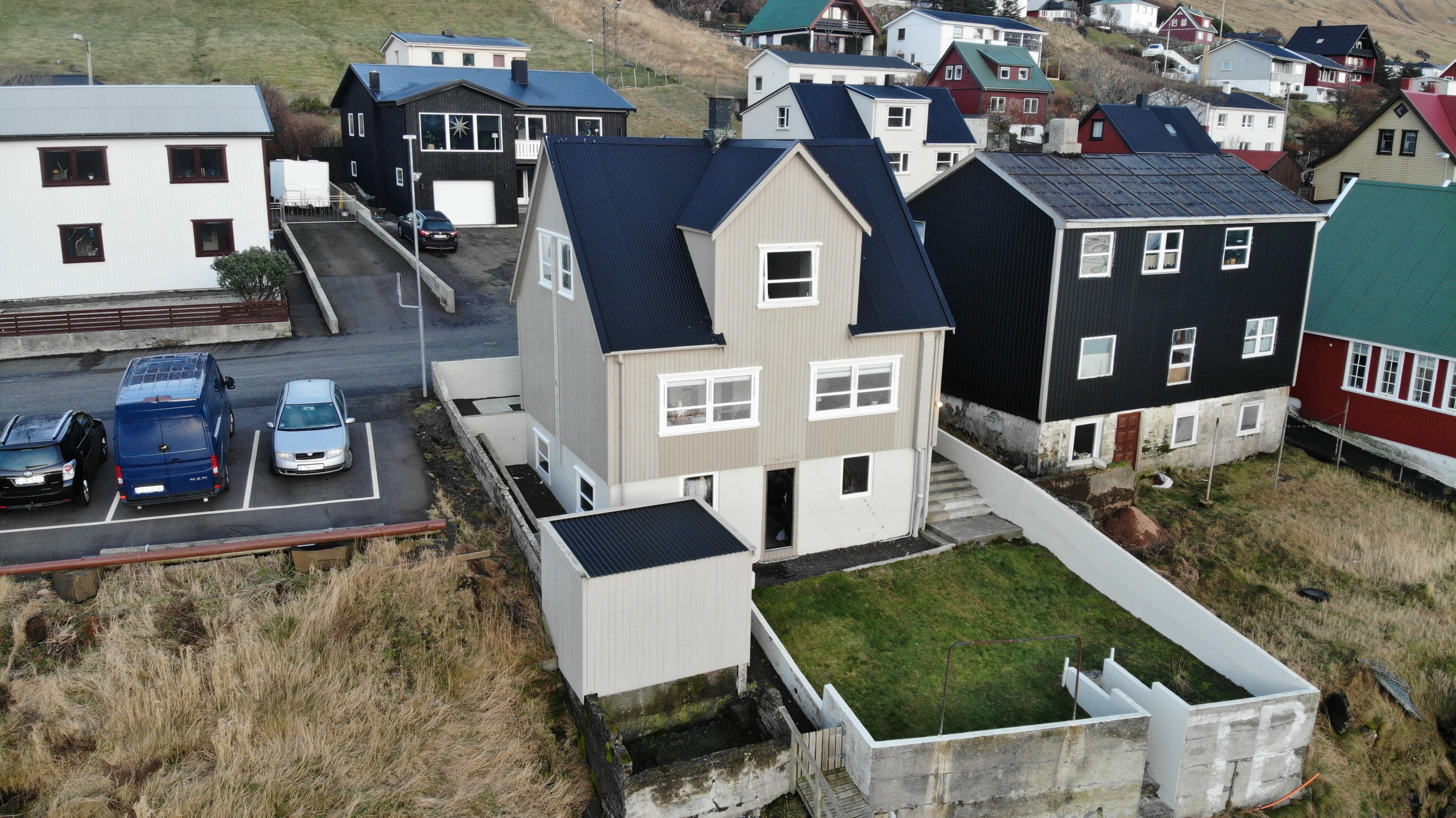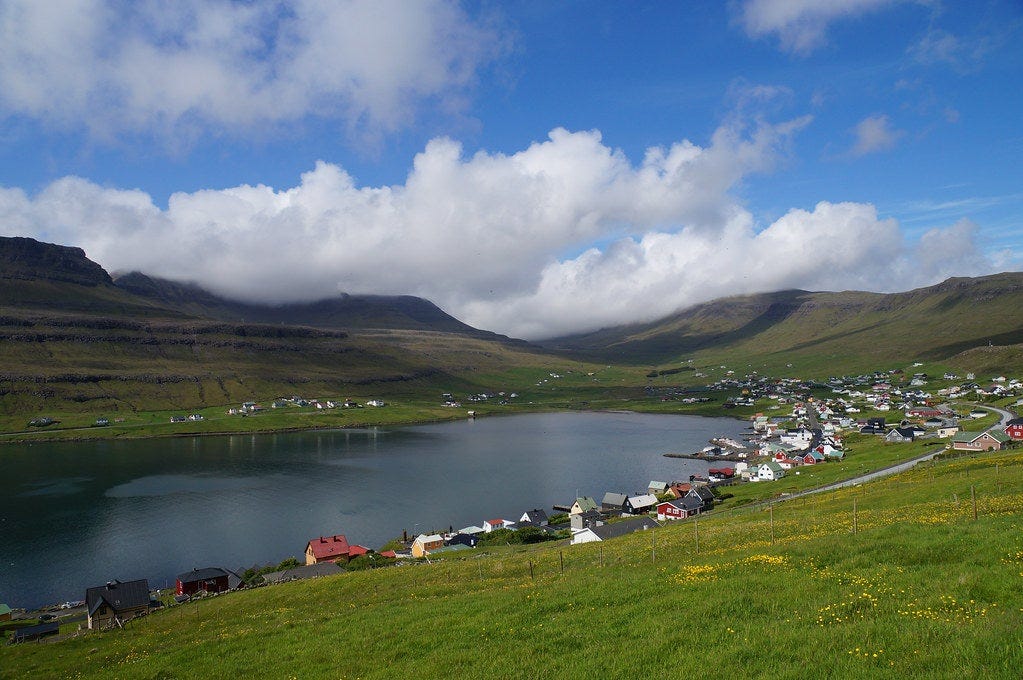 Upplivilsir og annað
Møguleikarnir fyri upplivingum í vøkru Suðuroynni er mangir. Matstovur, útferðir og onnur tiltøk har ein kann hugna sær og uppliva mangt og hvat.
Suðuroyggin hevur sera nógv at bjóða ferðandi. Nakað av hesum finnur tú her

Oplevelser med mere
Mulighederne for oplevelser på den smukke Suderø er mange. Restauranter, cafeer, udflugter og andre tiltag, hvor man kan hygge sig og opleve forskellige ting.
Suderø har rigtig meget at tilbyde rejsende. Noget at det kan man finde her

Experiences and more
The possibilities for experiences on the beautiful Suderø are many. Restaurants, cafes, excursions and other initiatives, where you can enjoy yourself and experience different things.
Suderø has a lot to offer travelers. Something that you can find here
Bakkastova
Sera hugnalig hús, í góðum standi, mitt á Tvøroyri. Útsýni er sera vakurt yvir Tvørafjørð.
Stutt til handlar, matstovur og aðrar hentleikar.
Í húsunum eru 3 kømur á loftinum. Sovikamar hevur 1 song sum er 140 cm breið. Kamar vestureftir hevur eina song sum er 140 cm breið og eina sum er 120 cm. Kamari niðaneftir hevur eina einkulta song 90 cm breið.
Í húsunum er eitt baðirúm, sum er á loftinum.
Í miðhæddini er køkur, spísistova og dagligstova í einum og ein gongd.
Skriva til okkum um tú hevur hug at leiga húsið.


DK
Meget hyggeligt hus i god stand, centralt beliggende på Tvøroyri. Udsynet er meget smukt over Tvørafjørð. Kort afstand til butikker, restauranter og andre faciliteter.
Huset indeholder 3 soveværelser på loftet. I soveværelset der vender mod syd, er en seng der er 140 cm bred. Værelset, der vender mod vest, har en seng 140 cm og en 120 cm. Værelset mod nord, har en enkelt seng 90 cm.
Badeværelset med bruser, er på loftet.
Stueetagen indeholder køkken, spisestue og dagligstue i et og en gang.
UK
Very cozy house in good condition, centrally located on Tvøroyri. The view is very beautiful over Tvørafjørð. Short distance to shops, restaurants and other amenities.
The house contains 3 bedrooms in the attic. In the bedroom facing south is a bed 140 cm wide. The room facing west has a bed 140 cm and a 120 cm. The room facing north, has a single bed 90 cm.
The bathroom with shower, is in the attic.
The ground floor contains kitchen, dining room and living room in one and a hallway.